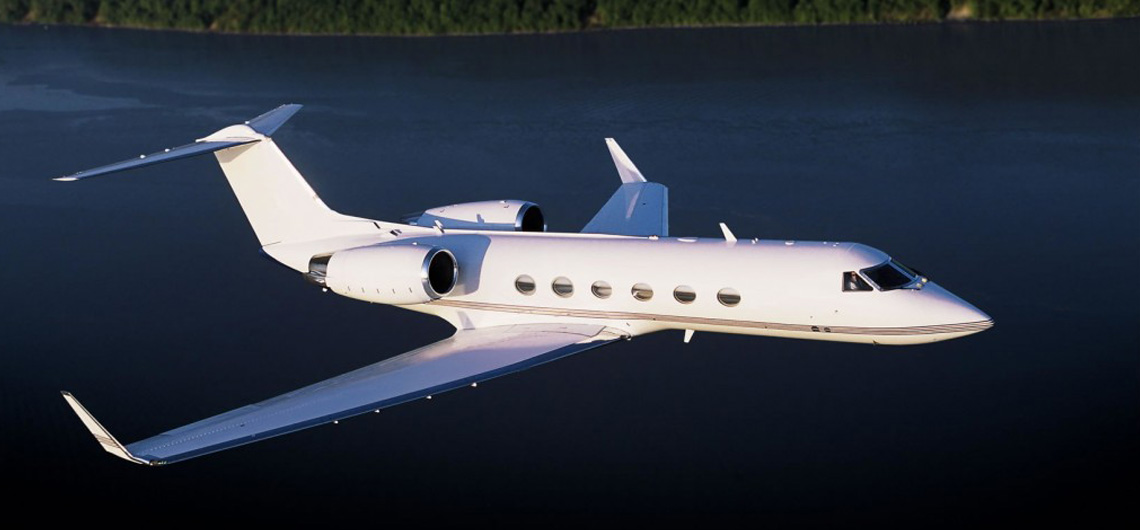 The Gulfstream G450 commands the space around it with a sureness that not many other aircraft can accomplish. This version includes a stretched fuselage, as well as new engines with more thrust and higher efficiency. Avionics enhancements only sweeten the pot. Beginning in 2001, engineers started working on the successor to the successful G-IV SP. By the time October 2004 rolled around, the Gulfstream G450 was ready for customers. In stretching the fuselage a foot over the G-IV, the Gulfstream G450 makes for an even bigger cabin and frankly, who doesn't want more space?
The G450 utilizes technologies from it's bigger brethren, most interestingly the PlaneView cockpit. This avionics suite includes 4 Honeywell EFIS screens, and a cursor system that was designed by Gulfstream. The avionics package also has EVS, which stands for Enhanced Vision System. This infrared camera displays an image that allows this plane to see through clouds. By being able to see through the clouds, EVS allows the G450 to land in conditions than any other airplane that does not have this system. Once again, Gulfstream rises above the competition with the G450.
Some exterior differences to differentiate the G-IV and G450 is lack of windshield wipers on the G450. This design is borrowed from the G550, where the PlaneView cockpit originated. Other slight differences is the positioning of the main door. One will notice that on a Gulfstream G450, it is set farther back on the fuselage, making room for crew necessities up front. Also, a sharp eye will detect the painted Thrust Reversers, vs. the Polished ones on the G-IV.