Desert Jet Center's 5 acre, 32,500-square-foot, multi-million dollar executive terminal and hangar facility at the Jacqueline Cochran Regional Airport features a cutting-edge, modern lobby for departing and arriving passengers, a pilot flight planning area and lounge to accommodate the preflight preparations of flight crews, and the desert's only climate-controlled hangar.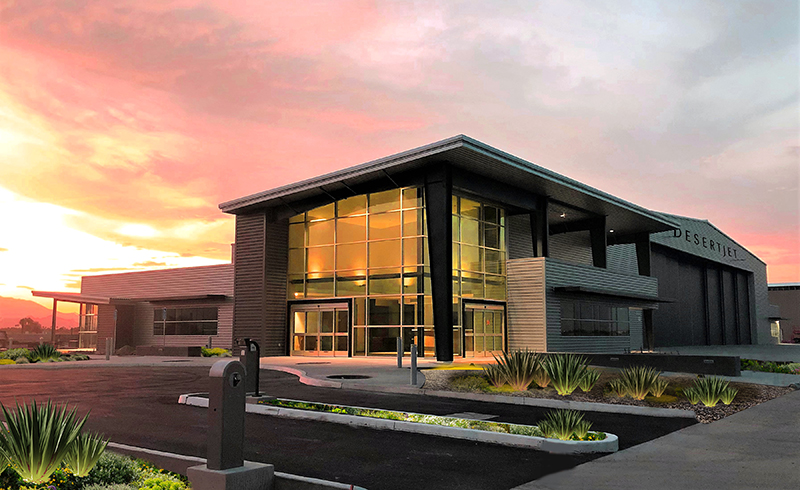 Specialized support areas that meet the unique needs of the business aviation community include a state-of-the-art conference room, catering kitchen and jet maintenance shop space. In addition, a fuel farm with the capacity to store 48,000 gallons of jet fuel to allow continuous availability of jet fuel to the thousands of business aircraft that visit the airport annually.
Desert Jet Center offers an additional 22,500 square feet of climate controlled hangar space with door heights of 28 feet and a width of 130 feet to accommodate the latest corporate jets, as large as the Global 7000 and Gulfstream G650, ensuring that the needs the fast-growing aviation industry in the east end of the Coachella Valley can be met.