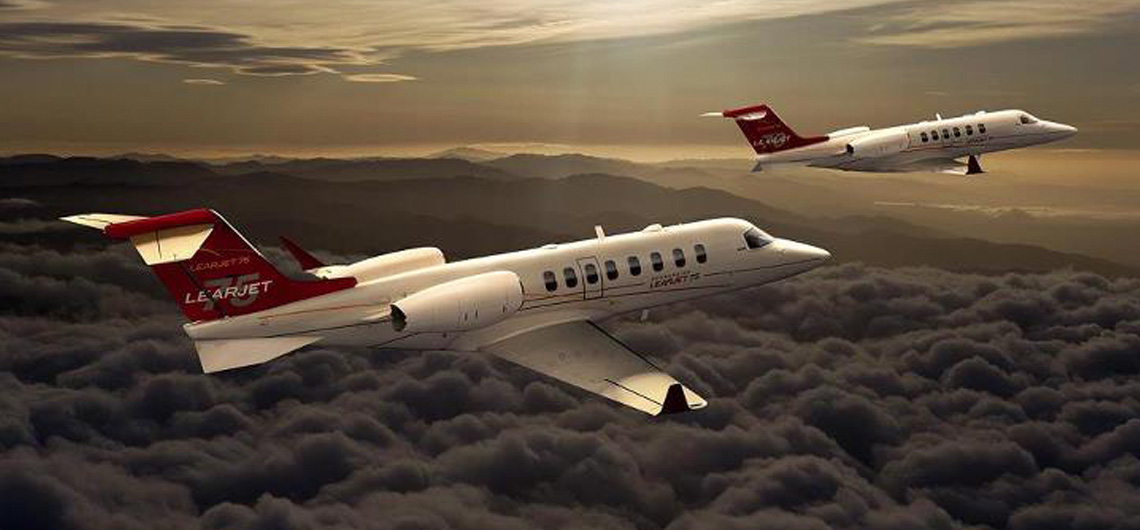 If you want to outperform and outclass, then you might want to consider the Learjet 75. This innovation in business aviation has been taken to new heights. Learjet explains that, "This is leading technology that connects people to people, people to places and people to their passions."
The newly designed Learjet 75 business jet, will replace its previous models of 40/45.With its high cruise speed, state-of-the-art avionics, and an interior of exquisite style, every flight can be one to remember. The Learjet 75 business jet is outfitted with an impeccably crafted interior that blends iconic design with superb functionality. The cabin will provide all the updated luxuries you demand in your privately owned jet. Eight passenger seats are configured in a double-club formation offering plenty of legroom for the business traveler.
Amenities include four folding executive tables that allow work to continue while the aircraft whisks you and your associates away to your destination. In addition, a heated tail cone baggage compartment can accommodate up to 500 lbs of baggage, making sure all your luggage arrives at your destination. By adding more powerful engines and advanced aerodynamics, the Learjet 75 business jet will connect you to more places faster and more efficiently.